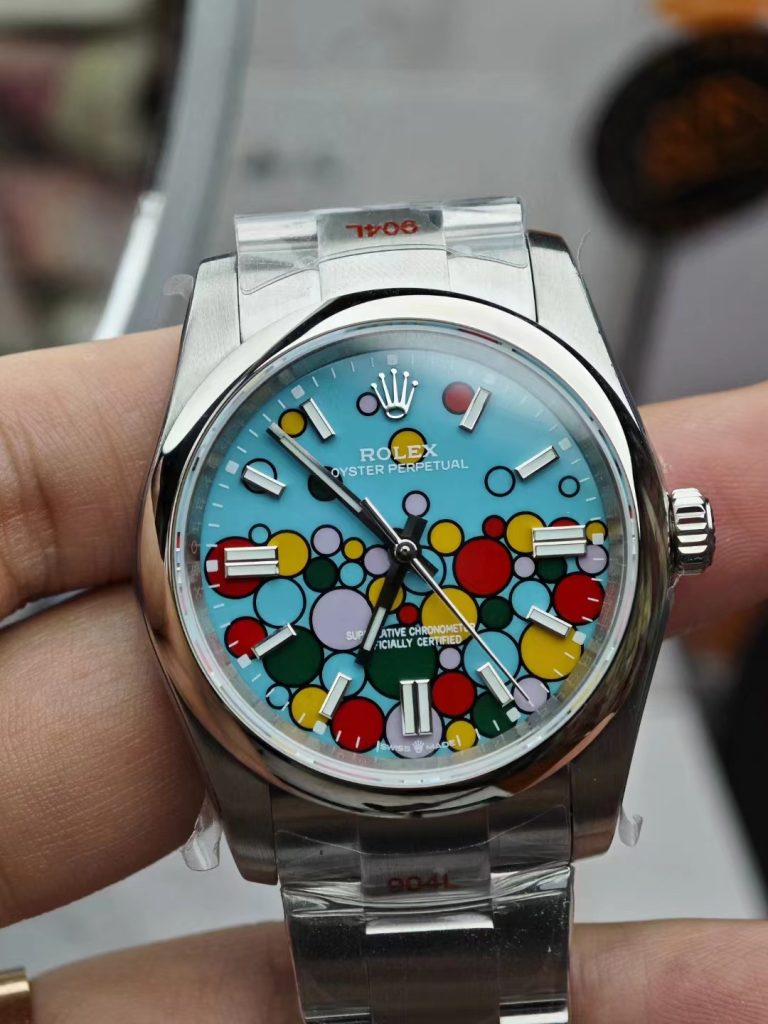 One of the most talked about replica watches in recent weeks is the latest Rolex Oyster Perpetual Bubble Dial. This particular Oyster Perpetual is available in 31mm, 36mm and 41mm models. The OW factory produces these three models. There are replicas in this size, but I heard that the OW factory has a bad reputation in this regard, so I don't recommend you to buy it. Another factory called KR also produces this watch, but it currently only produces the 36mm version. I haven't heard of it before. Said KR factory but my supplier said this 36mm permanent replica of Rolex Oyster KR is good but not a super clone. So, what is its actual quality and is it worth buying?
If you like this bubble dial Oyster Perpetual Rolex very much and want one replica immediately, then the one made by KR factory could be bought. It has a 36mm case whose thickness is 12mm. KR factory claims that the case and bracelet are made with solid 904L stainless steel, I do not know if it is real 904L stainless steel, the entire case is brushed, while the round smooth polished bezel is in contrast with the brushing on the case. The bracelet has a good finish and links are tight, not that loose you can find on some cheap replicas. There are many bubbles in different sizes on the dial, like the genuine, I checked genuine pictures, the position of the bubbles on the replica is slightly different from that on genuine.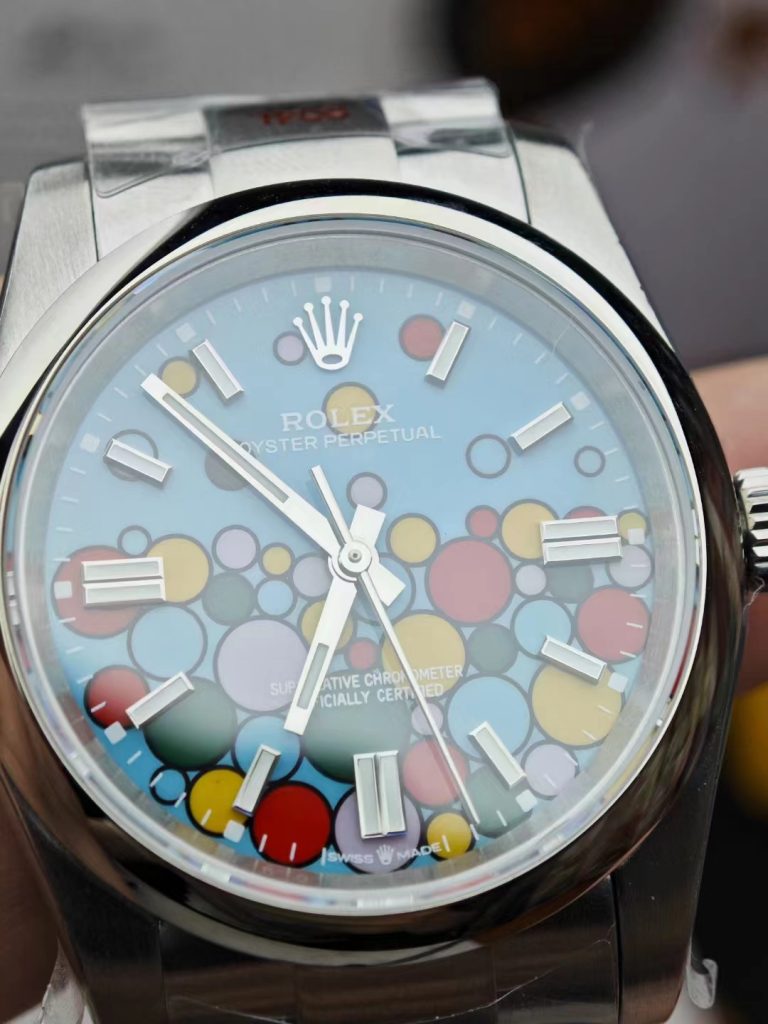 KR factory installs a an Asia clone ETA 2824-2 automatic movement inside the replica, it is not a clone 3230 movement. So if you want a 3230 version, then need to wait another factory to make it, perhaps the next manufacturer to make this replica is GM, they have a clone 3230 movement and have used in their Oyster Perpetual Rolex replicas, I also hope JVS factory to make this bubble dial Rolex Oyster Perpetual soon, because JVS also has a good 3230 movement and many clients love the Rolex replicas from them. I do not think VS factory will publish this replica in a short period, so you do not need to wait for the one from VS, and VS does not have a 3230 movement, even they released a replica Rolex Oyster Perpetual 36mm Tiffany Blue dial one week ago, but it is with their 3235 movement.